Well there it is, 162 games complete.  It's funny while most "Orioles" fans are sitting around angry thinking, "how could they blow it on the last day," this Orioles fan is not.  Sitting around, thinking about the division and thinking about how the season turned out, it's kind of funny. An early series in April at home, against the Yankees comes to my mind. Up in all three games, sending two to extra innings as this team has most of the season, we walked out of that series with one win, yup just one.  So people can talk about a late season push for the division, it still goes to show that the games in April are just as important as the games in September.  After re-reading this opening paragraph my reflection kind of seems like a death sentence, right? I promise it is not.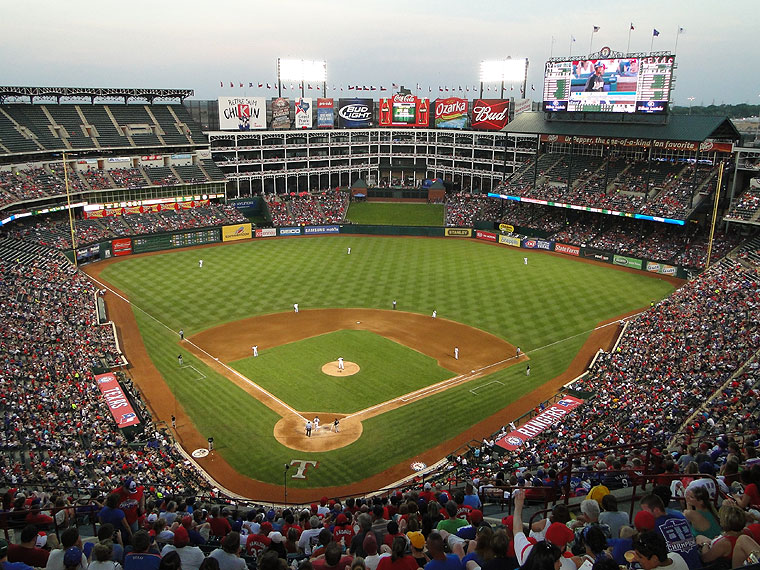 Once I was done sort of stewing that after such a magical season it ended in having to travel to Texas to play a one game playoff, I had a moment of clarity.  Here is why.
Plain and simple, I like our chances to beat the Rangers once, more than three out of five.  All we need is one game, one Chris Davis three run homer, one suicide squeeze by Nate McLouth, just one more final moment of magic that the Orioles have been coming up with all season.  So as many of you go to sleep this evening worried and anxious, as am I, have faith that in one game that this team can win in 14 innings, can erase a 2 run deficit in the eight inning, can come in young and fired up knocking around a suspect Rangers pitching staff in the first three innings.
But now on to the important stuff.  Clearly, we know we are playing the Rangers, but who is pitching? who is on the 25 man roster? Here is my take:
Friday's Starting Pitcher:
I have been reading stuff on Twitter, listening to Buck talk about potential pitchers in the next couple of days and it seems like it has come down to two guys, Steve Johnson or Joe Saunders.  Call me old fashion or narrow minded but I don't think that Steve Johnson gets the start.  Don't get me wrong the kid has had an amazing year, 4-0 2.11 ERA with a 1.07 WHIP, and "you don't want to start this kid?"  No I don't.
Let me throw out some numbers and rationale as to why. Before I even bring up the numbers, I have been really persistent on watching Steve pitch.  He is a local kid, that a lot of guys I know grew up with and I know everyone has been rooting him on, including myself.  However, in watching him pitch….he doesn't have a pitch that can blow hitters away and he is in the middle of the plate a lot.  That makes for a somewhat deadly combination facing the Texas Rangers. He is young and teams haven't seem him, I think that is going for him but this is the postseason, if you don't think those Rangers will be fully prepared for what he will throw at them, then you're addicted to heroin…that is only the excuse you could have.  
Ok so after my expert opinion of what I have watched, let me get to some numbers.  His ERA against the teams in the postseason this season:
Texas Rangers – 9.00 ERA
Detroit Tigers – 4.50 ERA
Oakland A's – 0.00 ERA
New York Yankee – 0.00 ERA
These are off of small sample sizes, but it can give you a brief idea.  My personal opinion is that if I am Buck and I see a 9.00 ERA against the Rangers and a 0.00 ERA against the Yankees, who we would play if we won…don't you think you might want to keep that Ace up your sleeve, especially if your other option is Joe Saunders?  Seems like sort of simple math.
The other stat that is even more frightening to me is that when I look at the Texas Rangers, I see guys who hit hard line drives, a lot of which end up over the fence, but for the most part they are a line drive hitting team.  Steve Johnson's hit trajectory shows that when guys hit line drives against him, their average is .778….let that just soak in a minute. You good? A little worried? Me too, it's ok. But yea, .778 facing a team of line drive hitters…it just don't add up.
Now that I have either convinced you that Steve Johnson isn't the answer or got you yelling at your laptop, let me tell you why Joe Saunders is the answer.
The main reason is just because he is a vet and he has postseason experience.  I mean it really is that elementary.  He pitched against Texas for years in LA and doesn't have the best numbers, but sometimes it's not all about the numbers.
To give you the numbers Saunders is 3-7 with a 6.48 career ERA against the Rangers.  To break it down further:
2006: 3 GS, 2-1 4.86 ERA 1.26 WHIP
2007: 2 GS, 0-1 8.10 ERA 2.30 WHIP
2008: 2 GS, 1-1 1.93 ERA 0.57 WHIP
2009: 3 GS, 0-3 16.88 ERA 2.53 WHIP  (like looking at an ugly baby)
2010: 1 GS, 0-1 1.29 ERA 1.14 WHIP
Just so inconsistent, but I would take my chances on getting one of those gems.
The bottom line for me is, do you want to throw a kid out there who has no experience and was called up pretty much out of necessity and has had some success or do you want a veteran guy that you know will probably give up 2 or 3 runs and believe that you can put up 5 or 6 to beat Texas.  Keep in mind, the majority of this team has never been in this spot and you only get one game to get this right, you lose and you're done.  My pick is Saunders.
25 Man Roster:
Since it has been a while since the Orioles have been in this position, I asked some guys, aka Cimorelli, about how most teams break down their rosters hitters/pitching wise.  He said mainly, but not always teams are likely to go 14 hitters – 11 pitchers.  For this Orioles team I really think it needs to be 13 hitters – 12 pitchers, due to the lack of veteran pitching mainly.  That being said let me give you what I got. Hitters wise I doubt there will be much dispute.
Hitters:
1. Matt Wieters
6. JJ Hardy
8. Nate McLouth
9. Adam Jones
10. Chris Davis
11. Jim Thome
12. Endy Chavez
13. Wilson Betemit
I think the only real argument anyone could give me is why would you put Omar Quintanilla or Wilson Betemit on the roster over Ryan Flaherty.
Well, to me Ryan Flaherty is simply not worth a roster spot. One, I think he is terrible in the field, he has made some key errors and proved that he is not ready to play second base every day. He's made throwing errors, he's made fielding errors and he has gotten in J.J. Hardy's way.  If we are in a tight game I am trusting Q to turn a double play with Hardy WAY over Flaherty.  Two, everyone can still say, "his bat has been hot he has had an awesome September."  There is a reason his September was so awesome and his August and July weren't…September call ups.  If you don't think CC Sabathia and Justin Verlander won't make Flaherty look foolish, again you're on that heroin kick.  If someone is going to go 0-3 with 2 Ks I would rather it be Q or Andino suring up a second base position for a team that has trouble with errors already. Oh and for those wondering about Betemit, he has been cleared for baseball activity, and he gets a roster spot 10 times out of 10 compared to Ryan Flaherty.
Pitching:
1. Joe Saunders
2. Wei-Yin Chen
4. Jason Hammel
5. Jim Johnson
6. Darren O'Day
7. Luis Ayala
8. Pedro Strop
9. Brian Matusz
10. Tommy Hunter
11. Steve Johnson
12. Troy Patton
13. Zach Britton
Again, I am sure this is pretty typical as to what everyone thought.  The two glaring names left off of this list are Jake Arrieta, our opening day starter and Chris Tillman, which I am sure most are baffled as to why I left him off.
It just came down to Zach Britton is left handed and Jake and Chris are right handed.  If something happens and we make a deep run into the playoffs you cannot just rely on Brian Matusz and Troy Patton, who just got off an injury himself to pitch left handers all the way through.  We need left handed arms.  On top of that, where would you put Tillman or Arrieta?  To me Chris Tillman and Steve Johnson are one in the same, that if you would need a start from someone it would be one of those two.  Not to mention, if they are talking about Johnson pitching on Friday…he is on the roster.  So breaking it down my starters are Saunders, Chen, Gonzalez and Hammel if he comes back, if not it could be Johnson.  And that's even if you go with a 4 man rotation.  The bottom line is that it comes down to numbers and where you would put Chris Tillman and I just cannot find a spot for him, so it either comes down to do you want Tillman on the roster or Johnson, because I don't think you can have both.  Putting only 2 left handers in the bullpen I think would be a big blunder especially with some of the left handed bats in these playoffs.
Either way if you agree or disagree, it has been a wild ride and I won't be sleeping much Thursday night just due to the excitement over seeing our Baltimore Orioles in the Playoffs!  Grab some friends go out and support this team.  The game is Friday night, 8:37 posted first pitch…let the ride begin.